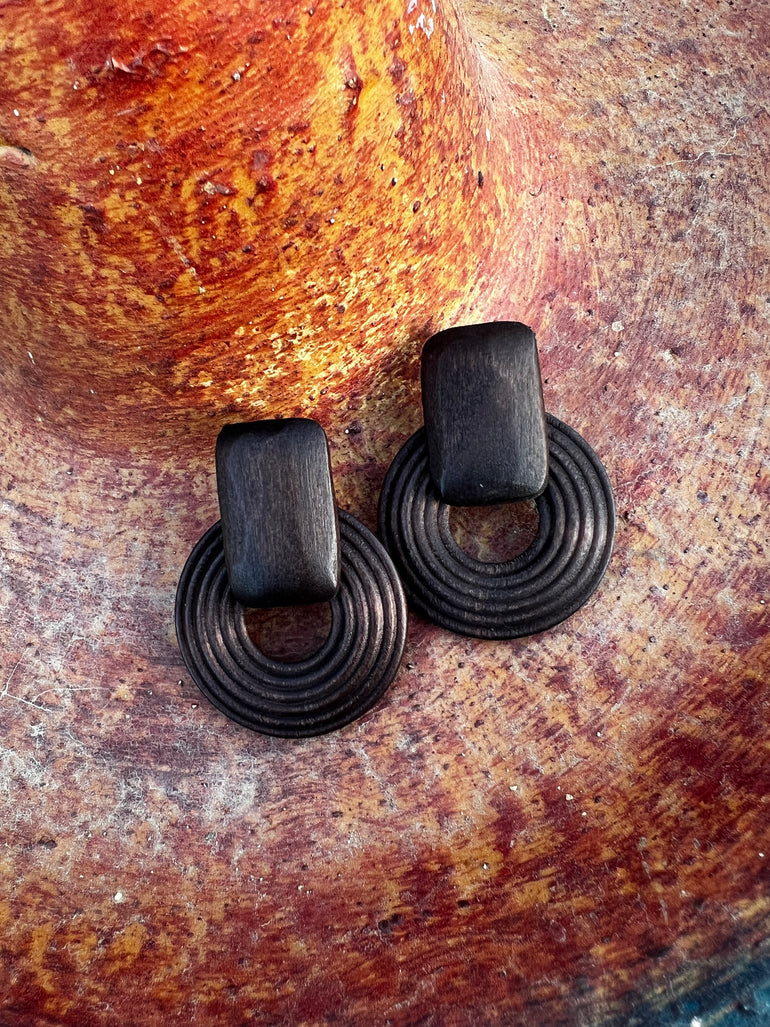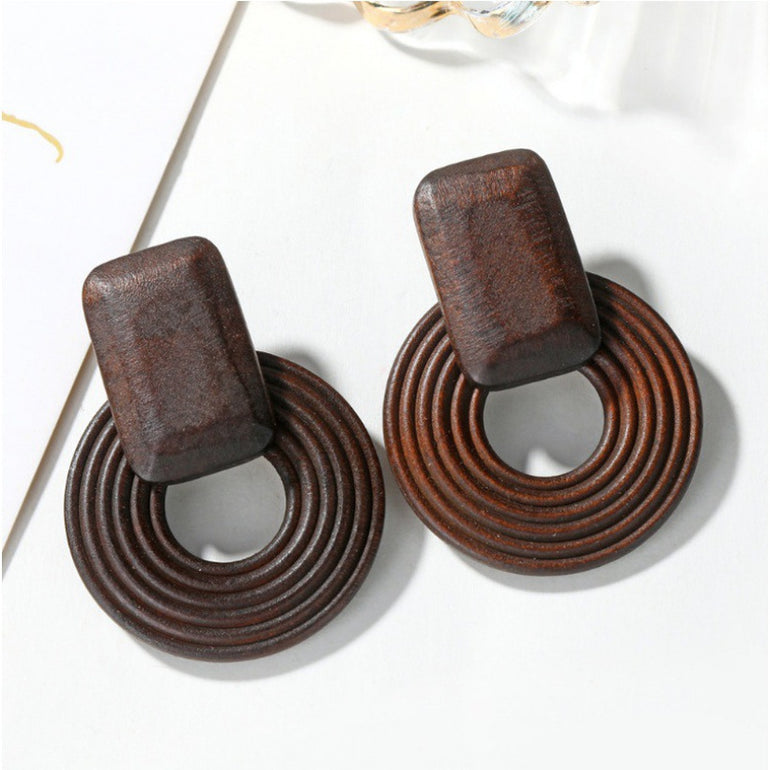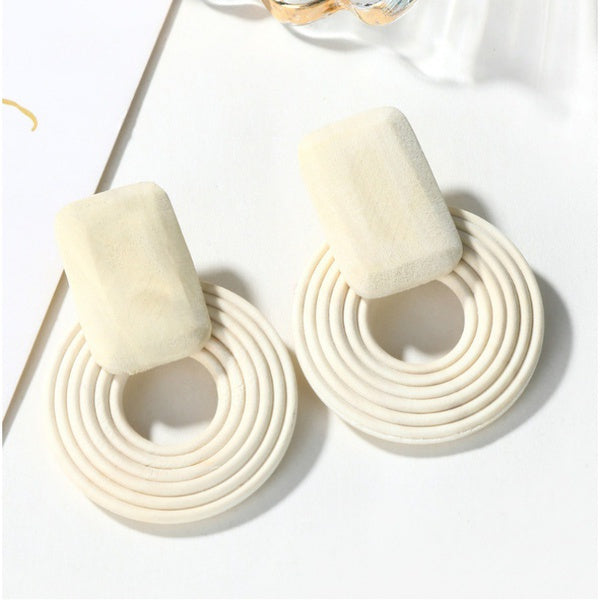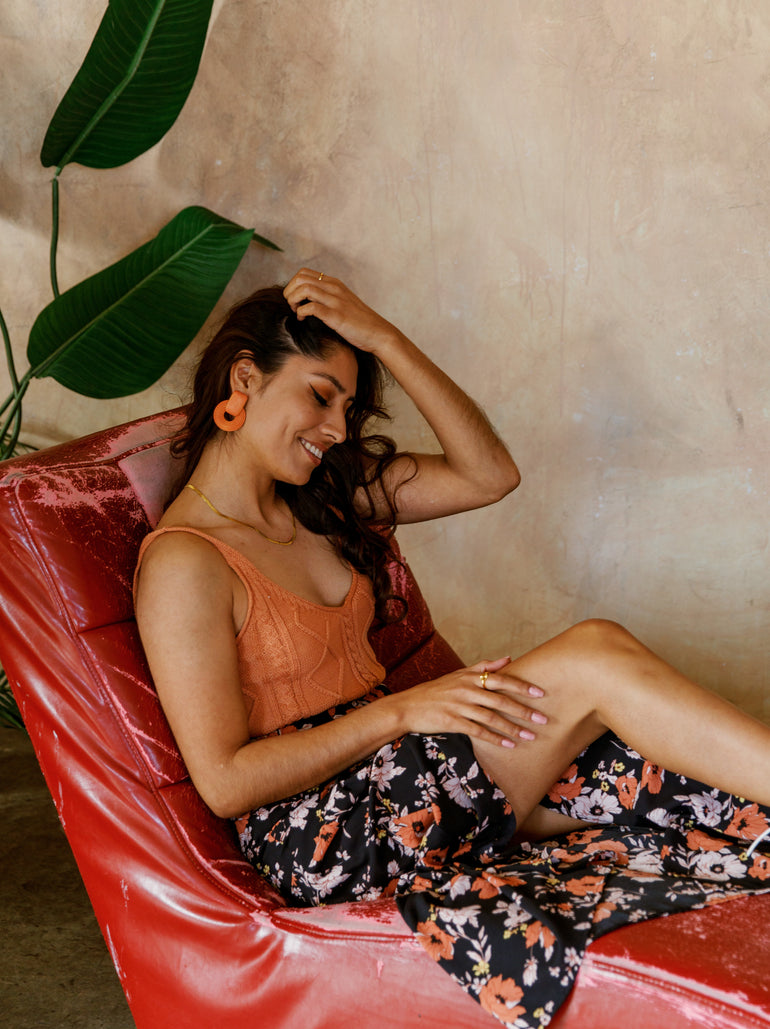 Chocolate - Born in Mexico. 
The Aztecs added chili and spices instead of sugar to what was then almost always a beverage, but Mexican Chocolate has come a  long way.
Un Chocolatito by Ibarra or Abuelita is a special Mexican delicacy that is normally used to make Mexican-style hot chocolate by dissolving a quarter of a disk into a cup of boiling milk. No hace falta in any household when the tempatures are dropping. 
Item Detail: Round Wood Stud Drop Earrings
---